That frightful holiday is just around the corner, and I am sure you are still asking yourself " WHAT AM I GOING TO BE?!?!" Well you still have time to put together a ghoulish get-up(eh, that was good, eh?) and make the children giggle with delight when you answer the door.
But maybe you are having a rocking spooky party and you need some spooky treats to make your guests GASP in horror? Well I have a list of the best of easiest tastiest Halloween frights to make your guests howl with delight! With only a few ingredients , these tasty treats will be a definite crowd pleaser.
How can you not love these adorable looking bat treats?! Just don't get the real thing anywhere near me….
*Find this easy DIY @ Chelsea's Messy Apron
Oh my Gosh golly I am dying of cuteness over this DIY, they are so ADORABLE! Plus, ya know MARSHMALLOWS, NOM.
*Find this adorable DIY @ My Baking Addiction 
CACKLE CACKLE! Hop upon my pretzel cheese broomstick! This delightful and easy DIY can be found @ Cook pad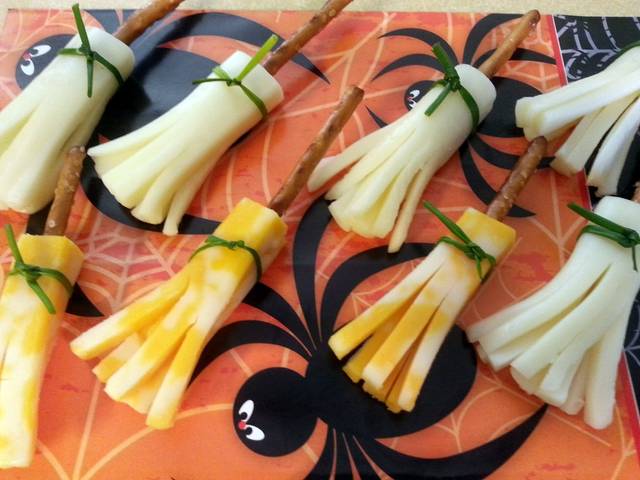 I hope you have enjoyed these easy Halloween treat DIY'S , your kids will LOVE them! And adults too 😉
Click 'follow' or subscribe with your email and be sure to confirm your subscription in your inbox! Get ready for the best in fashion, funnies, business advice, DIY's and more!* ***To comment on the post, click the post, scroll to the bottom and comment away!****
                                                                    XOXO Fans,
Dramatique Erin