I am dedicating this month to up-cycled items! I cannot stress how important it is that we support eco-conscious and green designers. It is not just because  up-cycled and re-purposed items are so unique, and amazing; because they are! This is more about reducing what we put in the landfill and reusing as much as possible.
According to the EPA almost 13.1 million tons of textiles are thrown away every year. Only 15% of which (roughly 2 million tons) are recovered for reuse or recycling. It's gotten so bad that it's estimated that the average American throws away 65 pounds of textiles every year and that nearly 48% of this is perfectly reusable. Did you know that textiles are the 5th largest contributor to CO2 emissions in the United States? Just one pound of textiles can produce as much as 7 pounds of CO2 emissions into our atmosphere; that gives us a lot to think about.  Let's share some awesome up-cycled articles of clothing. Start getting excited, because anther amazing reason to support up-cycled designers is the uniqueness of the item you are getting! One of a kind, nothing else like it in the world!
*Find these adorable handmade, up-cycled bustle tees @ http://www.dramatiquedesigns.com
Love, Love , Love up-cycled tees! So many think "Hey, I have this old tee I do not want, I will just toss it(don't!) or donate it. Remember, donation centers do not take EVERYTHING , so how about offering it a seamstress you may know, or washing it and posting it(with other shirts) on a public sell site like craigslist? If all else fails just donate it, but please do not throw it out!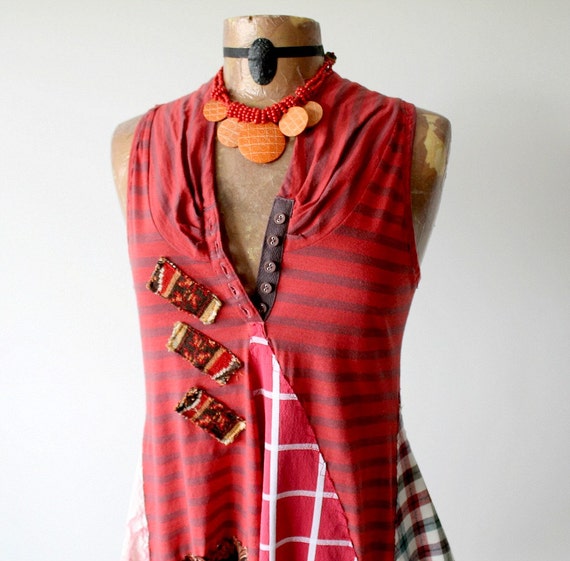 Summer is a GREAT season to rock your up-cycled looks and there are so many variations on clothing when it comes to re-purposed and refashioned wear. 
*Find this fabulous up-cycled hippie jacket @www.mountaingirlclothing.etsy.com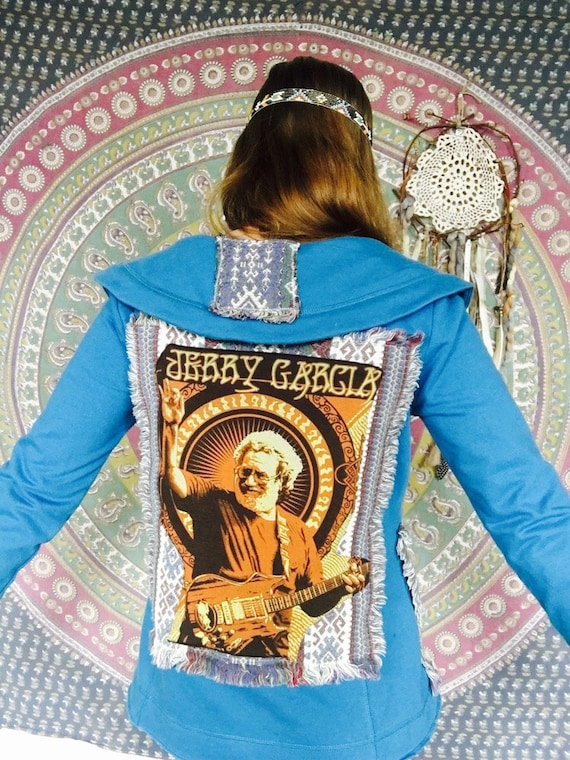 Next time you shop, consider up-cycled. You are helping to reduce the amount of garbage that goes into our landfills, supporting handmade, choosing to be one of a kind and unique, and so much more!
Click 'follow' or subscribe with your email and be sure to confirm your subscription in your inbox! Get ready for the best in fashion, funnies, business advice, DIY's and more!* ***To comment on the post, click the post, scroll to the bottom and comment away!****
                                                                    XOXO Fans,
Dramatique Erin