It is almost summer and the weather has been beautiful. Out comes the shorts, t-shirts and flip flops; but we want cuter than just shorts and T-shirts; right?!
Crochet is REALLY hot right now. I know what you're thinking: my grandmother crochets! Well, this is not your grammy's crochet. The designs out there are cute, hippie, bohemian and cooling in this hot weather. Plus, handmade crocheted clothing is unique and one of a kind.
*Pretty crochet collar, perfect addition to any summer shirt.Find this and more @ www.nastiin.etsy.com. Photo property of nastiin shop*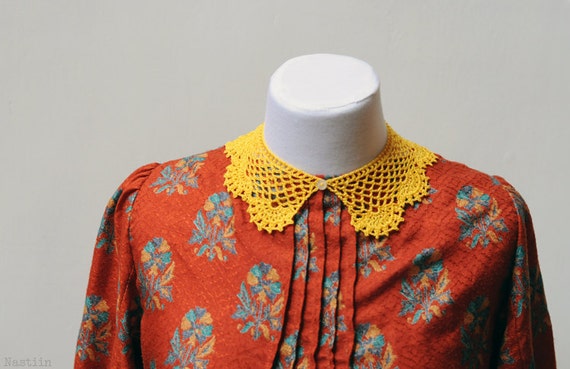 The modem art of true crochet as we know it today was developed during the 16th century. It became known as 'crochet lace' in France and 'chain lace' in England. It truly has come a long way in terms of style; who would ever have thought we would be wearing it, and rocking it on places like the runway, the beach, and more?
*Find this gorgeous upcycled dress with beautiful crochet, and more amazing designs @ www.bykatdesigns.etsy.com Photo property of Bykatdesigns*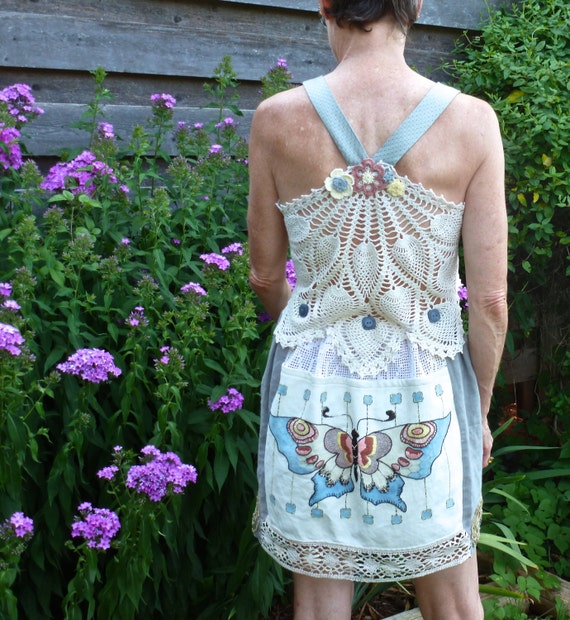 Crochet has even become prominent in the wedding world with intricate designs walking down the aisle.  This gorgeous, breathtaking dress was handmade while this beautiful bride to be was on the bus! It took 5 months to make and only cost $30 in supplies. Photo found on www.thegloss.com
Consider the intricacy of crochet this summer, and most of all consider handmade. Support the artists that work so hard to bring you this amazing work.
Click 'follow' or subscribe with your email and be sure to confirm your subscription in your inbox! Get ready for the best in fashion, funnies, business advice, DIY's and more!* ***To comment on the post, click the post, scroll to the bottom and comment away!****
                                                                    XOXO Fans,
Dramatique Erin