Soft, flowing cotton;  a natural fiber, and you can make nearly any piece of clothing with it. Layering allows you to wear this breathable fabric all year round . I have been noticing a lot of cotton gauze, fine cotton lawn; both very lightweight fabrics that seem to dance and flow. This is the perfect fabric to be be introducing itself to  summer.
*Photo property of ANKOAAU;Find this gorgeous bohemian cotton blouse in their shop @ www.ankoauu.etsy.com *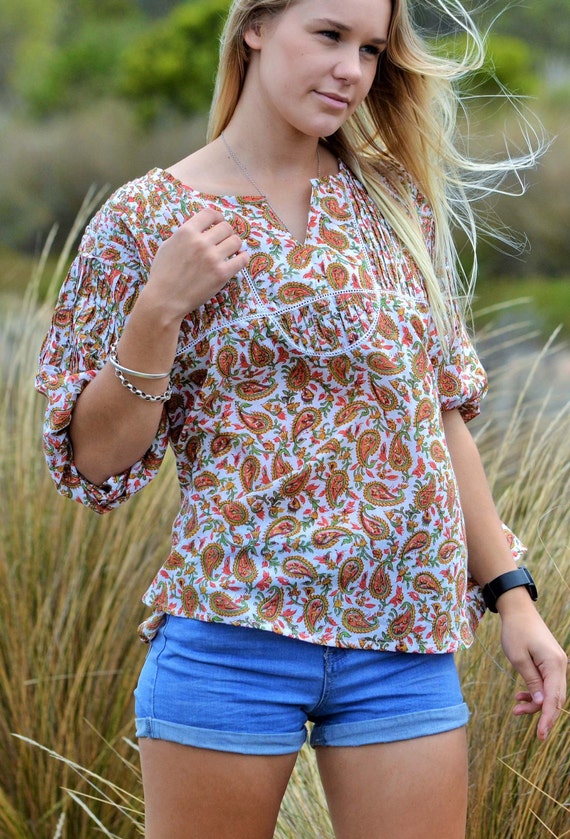 What is cotton you might ask? I know you may be thinking " I know what cotton is"!!  Well let's have a little lesson on : How it's made! Cotton grows  in the warmer climates of the US  like: Texas, Florida, South Carolina ,as well as countries like India, Brazil, Turkey, and more. After cotton has been harvested, the cotton stalks are cut down and chopped.Since hand labor is no longer used in the U.S., the crops are harvested by machine.Textile mills use machines to open bales or modules of cotton. The mixed cotton goes into a carding machine, who's job it is too straighten the fibers.Then large loom machines weave the fibers into fabric. Whew! That was the short version of how cotton is made:)
*This photo is property of FRACTALWINGS  and this gorgeous handmade cotton gauze top can be found @ www.fractalwings.etsy.com*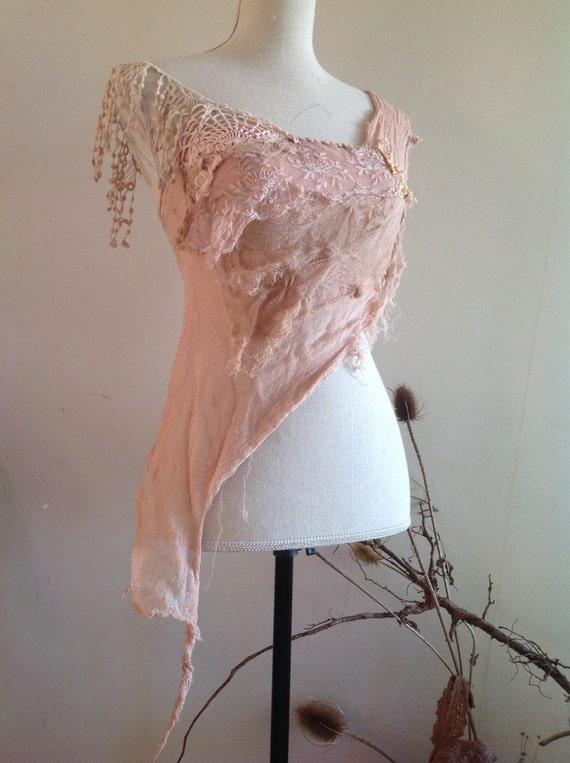 Lightweight cotton is going to be HOT this summer; well, actually it is going to be COOL, but look hot. You get the point:) Whether you choose gauzy tops, flowing cotton kaftan's or breezy harem pants, cotton is definitely the way to go to stay calm, cool, collected and as always: fashionable.
*Photo property of AIDACORONADO Find this whimsical flowing top @ www.aidacoronado.etsy.com *
Click 'follow' or subscribe with your email and be sure to confirm your subscription in your inbox! Get ready for the best in fashion, funnies, business advice, DIY's and more!* ***To comment on the post, click the post, scroll to the bottom and comment away!****
                                                                    XOXO Fans,
Dramatique Erin