Hello lovelies! This year our monthly style guide has changed a bit; we are now ONLY featuring handmade items! There are so many reasons to  support handmade; just to name a few:
It  helps contribute to establishing a new economic model
Supports the  local community
Using recycled materials for those that up-cycle helps reduce waste.
Buying handmade is a  way of protesting mass produced goods
This month we are featuring Chunky accessories for the self and the home. It is winter, and time to cozy up. Whether you are traipsing in the cold, or cozy-ing up to the fire, oversize chunky knits or crochet items are a fabulous way to stay warm.
Check out this unique, gorgeous oversized cowl hand knit with huge yarn! Find this item and much more @http://www.woolcouturecompany.etsy.com
 *photo property of wool couture company*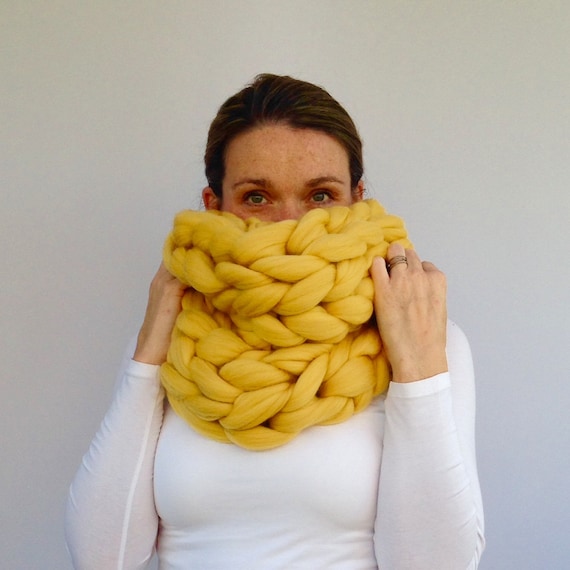 I love how trendy chunky knits have become, and how they look great on ANYONE . Since I live in Oregon, there is always stuff falling from the sky so I need my head covered. Why not treat yourself to this adorable chunky knit infinity cowl that doubles as a hood? So amazing! Find this and more @http://www.endearingknits.etsy.com
*photo property of "Endearing Knits*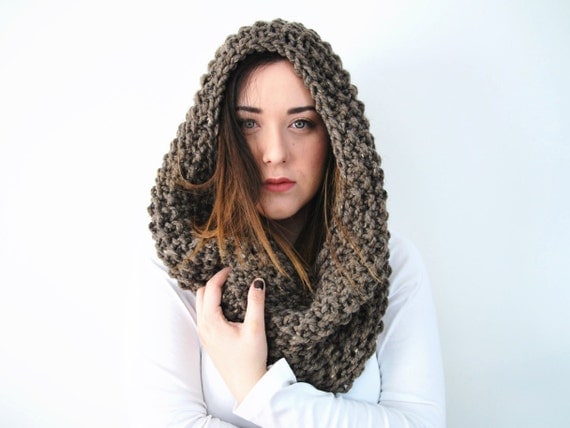 Quality handmade items are surrounding us at every corner, they are not hard to find so shopping handmade is so easy! I love reading while I am cozy-ing up on the couch, and I almost always need something covering my legs.  I love these blankets that are handknit on Giant needles! So unique and cozy! I am loving this huge knit blanket from @ http://www.cosenzastore.etsy.com
*photo property of "Cosenza Store*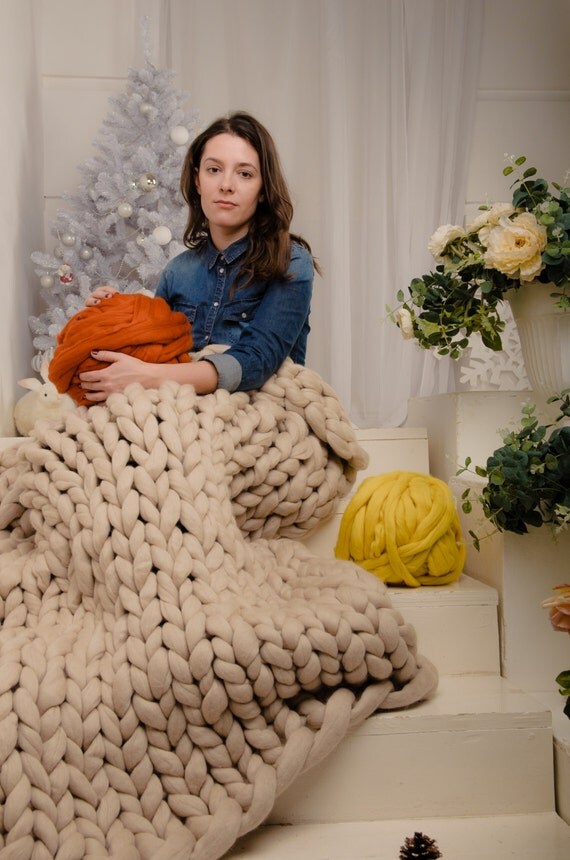 So as your thinking of something cozy to purchase, always think handmade first. You are supporting an age old craft and someone that has put a lot of physical and emotional work into their item.
Hand knit chunky wool hat from one of my shops @http://www.dramatiquedesigns.com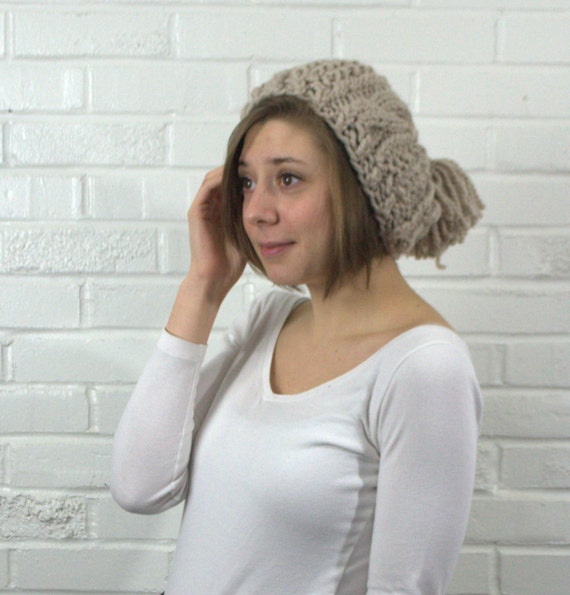 Click 'follow' or subscribe with your email and be sure to confirm your subscription in your inbox! Get ready for the best in fashion, funnies, business advice, DIY's and more!* ***To comment on the post, click the post, scroll to the bottom and comment away!****
                                                                    XOXO Fans,
                                                                    Dramatic Erin