I was never much of a t-shirt wear-er up until recently; it never seemed fun, interesting or fashionable! I used MY t-shirts for bed wear, not ready to wear! T-shirts always felt like they were more of a gentlemanly fashion, and carried a masculine quality about them.
Well, fashion evolves everyday, with new fashions being pumped out in a fast and furious manner. T-shirts for woman NOW come in a variety of looks; soft, sweet, up-cycled, sexy and more. "Meme" t-shirts are also gaining a BIG hurrah in the fashion community, as well.
*Find this ADORABLE up-cycled t-shirt @ http://www.dramatiquedesigns.com *
Now often it can be difficult to find well fitting t-shirts for women; it seems many sizes run small and not true to a woman's natural curves. That said; I always recommend looking at the measurements or writing to the company to ask if their shirts run true to size. 
I am also a big supporter of "Made in the USA" and all of my products are made, by me, in my Portland Studio! Here is a tidbit that may shock you;  98 % of clothing purchased in the United States is imported! That is right, only 2% of clothing is made in the USA.
Why is it important that you support US based designers and sellers? Well, Buying Made in USA is not just a passing trend. It truly is something that we, as consumers, can and should and should be doing to support small businesses.  Also, supporting small businesses that upcycle is amazing as well; these companies are taking something that could end up in the landfill and instead turning it into something NEW!
US based clothing companies means the focus is on quality over quantity, and most importantly taking a stand against  overworked, underpaid, sometimes malnourished employees in sweatshop-like conditions that  churn out cheap clothes that lack durability.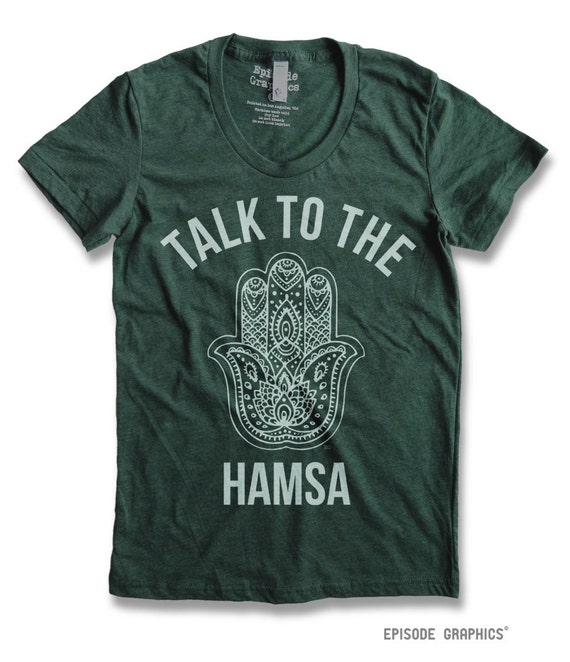 *This fabulous graphic print Tshirt (American apparel brand) can be found @ http://www.episodegraphics.etsy.com*
Whatever your tee style is, remember that you can style them for all year round fashion; pair with a skirt for date night; wear an oversized version as a beach cover-up, or pair with your fave jeans! Stay stylish, and be sure to buy US made!
*Colorful Organic cotton, US made tee can be found on http://www.earthcreations.net
Have FUN with fashion, and be YOURSELF!
Click 'follow' or subscribe with your email and be sure to confirm your subscription in your inbox! Get ready for the best in fashion, funnies, business advice, DIY's and more!* ***To comment on the post, click the post, scroll to the bottom and comment away!****
                                                                    XOXO Fans,
                                                                    Dramatic Erin