It is nearly the 4th, and it is a holiday celebrated around the world. Recently, my state(Oregon) was voted as one of the top states that celebrates the 4th of July with the most activities, displays, etc. Woohoo! 
Sadly, it has been one our hottest summers, and as a result of our heat-wave several counties have banned firework displays, AND setting off recreational fireworks. Darn that sun for ruining our fun! Whoa, I SO totally rhymed….
Well, in celebration of the holiday I am loving all the patriotic and red, white, and blue styles I am seeing. I think it is not just a style for the holidays anymore, it is universally flattering at any time of the year!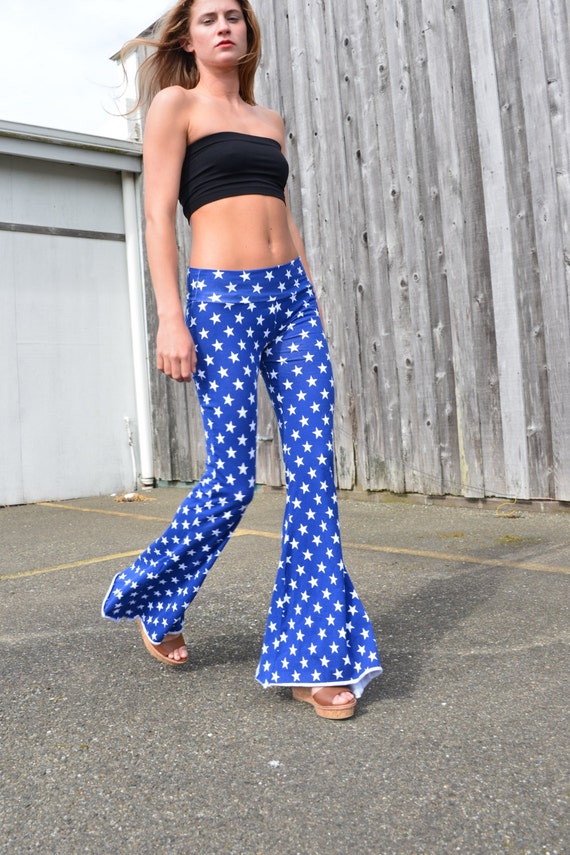 *DIGGING these blue, star bell-bottom pants from  http://www.lizajanehandmade.etsy.com *
I will admit when I was younger, I always thought the paraphernalia for the fourth was cheesy to me; I never though I could "rock" a pair of american flag shorts, but I am totally ready to let it ALL hang out and strut my proud american style!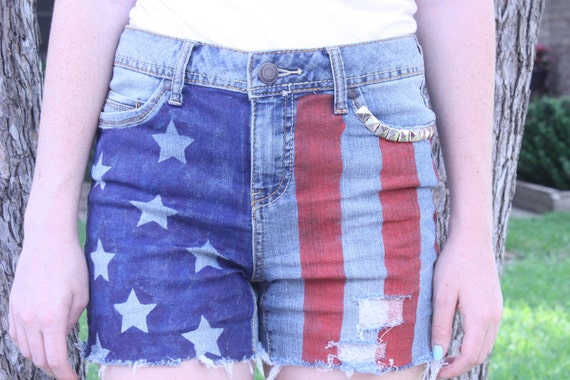 *These handmade, up-cycled american flag shorts are SO adorable! You can find them at http://www.daniellegracedesigns.etsy.com*
Also, I LOVE funky hats on the fourth! And they DON'T have to be cheesy; you can just  use your red, white, and blue theme to dress up an outfit!  Plus, your noggin will be protected from the sun, AND you will look cute; high five!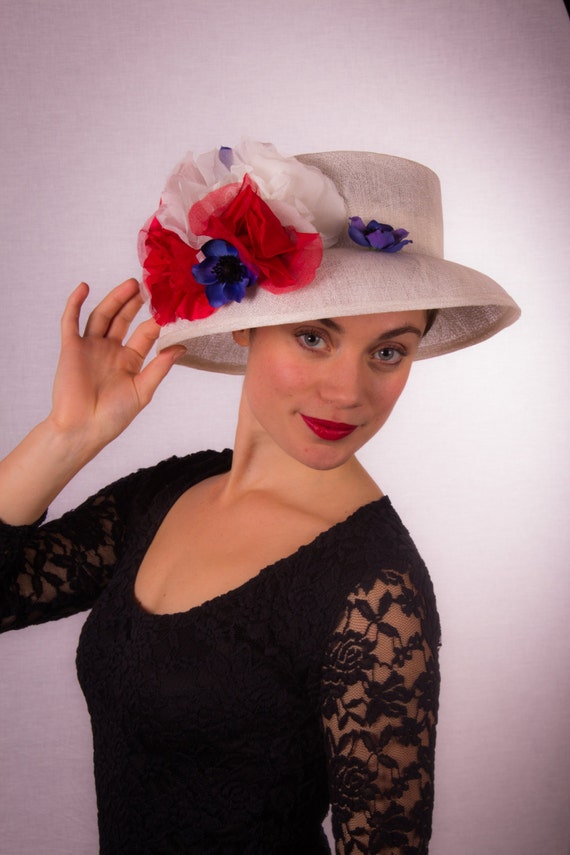 Ok, I am just IN LOVE with this hat! Who WOULDN'T want to wear this beauty? Find this chic hat @ http://www.designsbyannalisa.etsy.com*
Whatever you decide to wear for this patriotic holiday, make sure you are safe, and enjoy time with the family, BBQ's, s'mores, and so much more!
Click 'follow' or subscribe with your email and be sure to confirm your subscription in your inbox! Get ready for the best in fashion, funnies, business advice, DIY's and more!* ***To comment on the post, click the post, scroll to the bottom and comment away!****
                                                                    XOXO Fans,
                                                                   Dramatic Erin