I  value femininity and am a hopeless romantic.As a result, I have always loved the colors red and pink, as they remind me of that 4 letter word we all love to hear……Love. When I would wear these colors in the past I felt fuzzy, romantic, and oh so sweet.However, now I am not so narrow minded and know many other colors, shapes, sizes, silhouettes can make me feel warm, cozy, romantic, and so forth.
This year I would love to see the age of romanticism come back in our clothing.What are some of the words that come to mind when YOU think romantic? For me it is : Weddings, boho, flowing, Victorian, and so much more. But I think we can bring it to a more casual feel so we can have those fuzzy feelings everyday! Who says we only have to feel romantic in our clothing on a date, wedding, etc?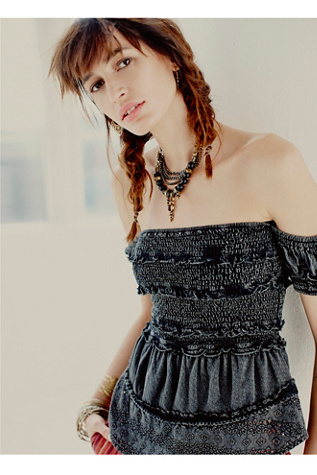 *Find this romantic top by Free People @ this link—->
 http://www.freepeople.com/clothes-fp-new-romantics/nr-pep-talk-top/*
Romantic women approach their wardrobes as an extension of their creative persona, and their clothing choices reflects that. When you think "romantic" ruffles, lace, pleats, are a few of the words that may come to mind.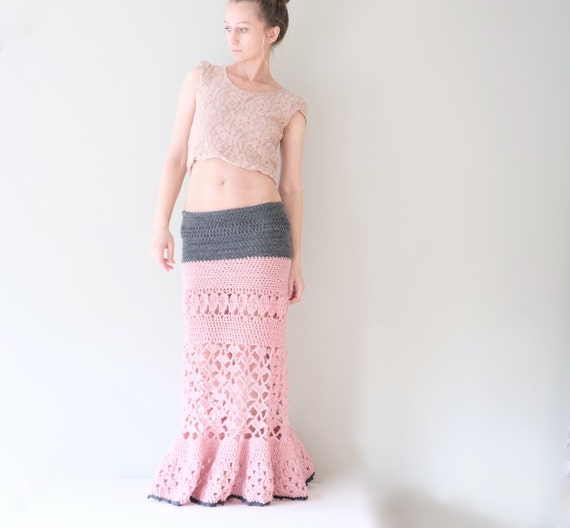 *Find this amazing hand crocheted maxi skirt @ http://www.accessodium.etsy.com*
I think the the feminine trend bears a new level of sophistication for 2015, increasing its timeless, sweet beauty. I am also a big fan of up-cycling, and believe that with a little creativity and a mindset to safeguard the earth , we can create our own romantic designs. You know your aunt Martha's long, f dress with the giant, poofy shoulders from the 80's? I totally would wear it and make it trendy, but you also could cut the sleeves off, make the skirt shorter, add a chiffon sash as a belt, throw on a cardigan, some boots and a floppy hat, and WOW! You are romantic to the max! " But Erin, I have NEVER SEWN IN MY LIFE!" Pish. Easy peasy. under $100 will get you a decent sewing machine, and you tube has a plethora of sewing tutorials/. "But Erin, I totally sewed my sleeve to the machine, I REALLY can't do this!" Ok, fine! Get your Aunt Martha to sew it for you;) Whatever the choice may be, let's bring romantic back in to clothing, we all deserve to feel LOVED in what we wear!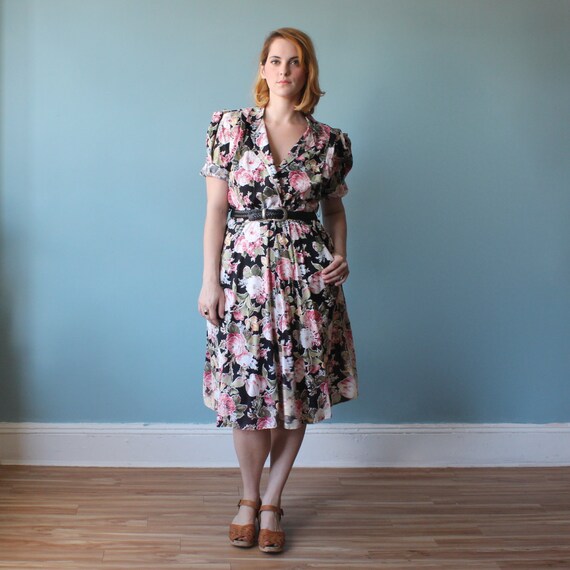 *Find this FABULOUS floral vintage number @ http://www.brownbagvintage.etsy.com*