Winter; a time for mittens, sweaters, scarfs and even more cozies! Although fair Isle is mainly associated with warm winter wear, I cannot help but love the look of it.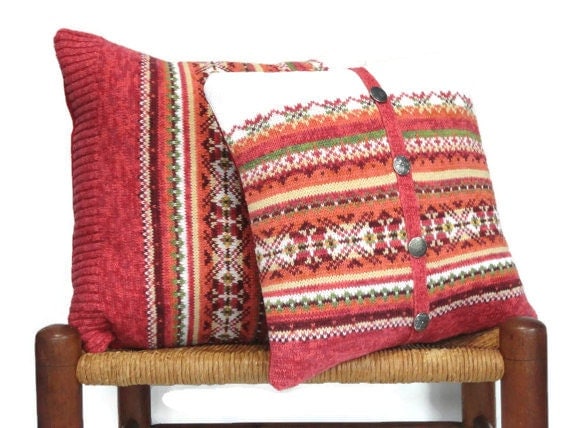 *These adorable up-cycled pillows can be found @ http://www.buttermilkcottage.etsy.com*
Fair Isle is a traditional knitting technique used to create patterns with multiple colors. It is named after Fair Isle, a tiny island in the north of Scotland, that forms part of the Shetland Islands. I love the myriad of designs that can be created with this technique, and as a knitter myself I am dipping my toe in the world of Fair Isle. I can do it!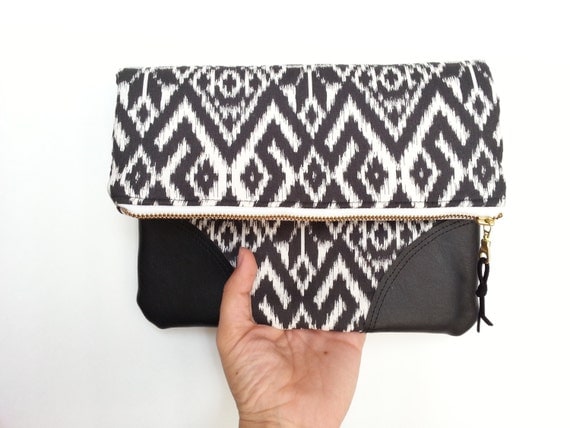 *This amazing purse an be found @ http://www.studiorisa.etsy.com*
Fair Isle used to be seen as rather old, with a "Grandma" aroma to it, but the style world has allowed it to sneak in and make it's mark. And for most of us, 'fair isle' conjures up images of Norwegian ski sweaters or snowflake motifs that go on for days, but there is simplicity in this unique way of designing as well. Either way, there is something about Fair Isle that inspires me to dance a jig, drink hot chocolate, and maybe even go skiing, and I have only been skiing once in my life!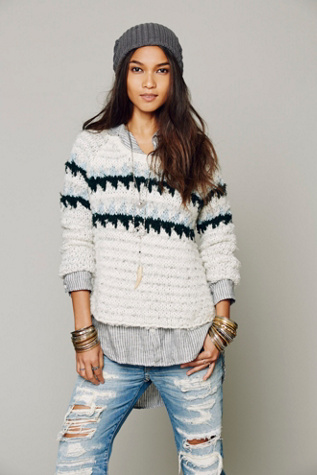 *This fuzzy fair isle sweater can be found ! http://www.freepeople.com*