The hippie movement made an impact as a youth movement in the early sixties. It started in the US and quickly made it's way around the world.The hippies' primary thought was that life was about being happy, not about what others thought you should be.The culture of hippies was unlike anything the people of the United States had ever seen before.
* Early hippie group living in San Francisco, 1967 *
Hippies rejected established institutions, and middle-class values.They were all about free love and sexual liberation! As the counter culture grew, fashion changed, music changed, and other types of art also changed.
*Amazing hippie caftans designed by 'Zandra Rhodes' *
Hippie clothing, to me, is amazing. I love how many clothing items were painstakingly and lovingly made by hand. Both hippies and bohemians wore clothing that mocked mainstream culture.From flowing, gauzy shirts, fringed leather vests, to colorfully decorated bell bottoms, it is a style that has always remained ever present!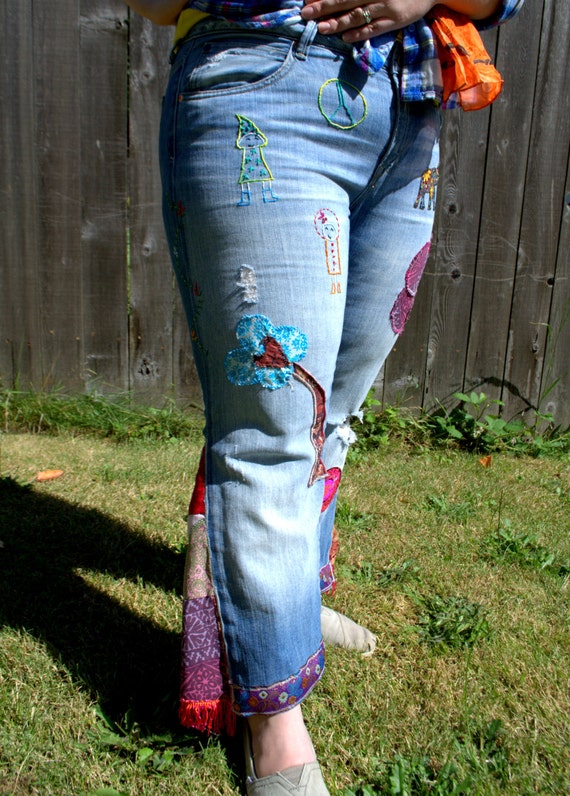 *hand stitched custom hippie pants. Find @ http://www.dramatiquedesigns.etsy.com to order your own pair!*